Jason Kidd's Milwaukee Bucks faced a tough road matchup against one of the Western Conference's hottest teams, the Utah Jazz, and they couldn't come up with the upset away from home.
The Bucks couldn't slow the duo of Gordon Hayward and Rudy Gobert in a 104-88 defeat. Afterward, Jason talked about what his young team can learn from this recent rough patch.
"For any young team, it's hard to fight through losing," J-Kidd said. "We've got to do it as a team, it's not one person who's going to draw us out of this. But we've got to stay together as a team and keep the game simple, and right now we're not doing that."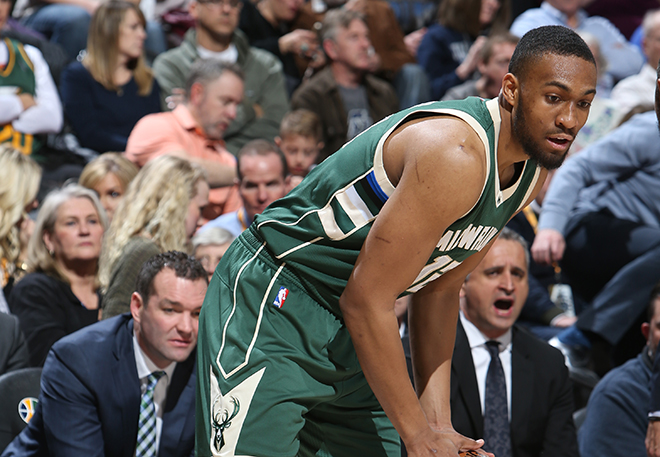 Jabari Parker led the Bucks with 17 points, and rookie Thon Maker was the only other starter in double figures, earning some high praise from Coach Kidd.
"I thought Maker has been great in the minutes that he's played. I thought he was great in that first quarter. Defensively and offensively he's doing everything we've asked him to do," Kidd said of his 19-year-old forward. "He's playing with a lot of energy and we're not worried about the fouls. When you play that aggressive you're going to have some fouls, but I thought he was great tonight."
Giannis Antetokounmpo had a tough night scoring the ball, recording only nine points on 2-of-10 shooting, but Kidd still believes he made a positive impact on the game.
"I thought Giannis, again, he didn't score a lot of points but I thought he was effective on the defensive end and trying to get the ball to open guys," Kidd said. "I think for him he missed some shots early, but I thought his playmaking, he found guys early that were knocking down shots. Again, sometimes when you miss a couple shots that you feel that went in that can affect you and so he just has to get better at that."
The Bucks will travel to Colorado to play the Denver Nuggets on Friday night.