Jason Kidd has built a Milwaukee Bucks team that just won't quit.
The Bucks were winners of four games in a row coming into the weekend, and they defeated the Indiana Pacers on Friday and the Minnesota Timberwolves on Saturday to push their win streak to six. Coach Kidd's squad is now a game above the Miami Heat for the eighth playoff spot in the Eastern Conference.
Milwaukee's weekend began with a slow start, but the second-half rebound against the Pacers sparked a weekend sweep, and it made the Bucks head coach proud.
"The game of basketball is not always going to start off the right way. You're not going to make every shot. On the defensive end we would like to shut someone out but that's not possible," J-Kidd said. "So we got off to a slow start, but the big thing is just understanding those guys have played from behind and they've had a bad quarter or started the game off slow and no one's quit, everyone's kept playing and executed the gameplan. Again tonight, everybody pitched in being shorthanded and it was a team win."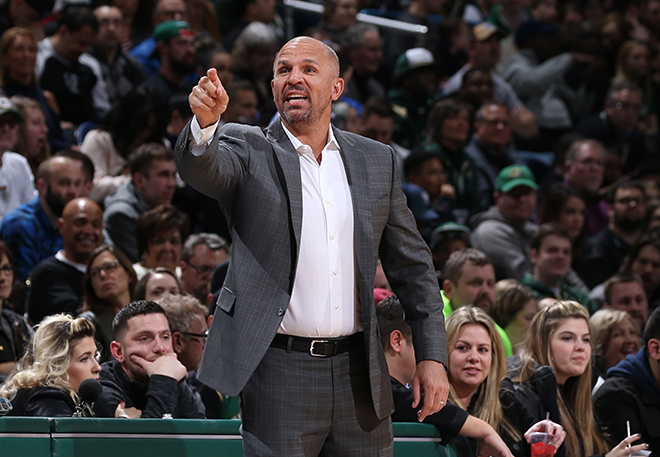 It was another solid night from the free-throw line for the Bucks, which has been a common trend for them during this six-game span. As a team, they made 26-of-30 shots from the charity stripe.
"It's good when you can do both, when you can make shots and also get to the free-throw line," Jason said. "Understanding the free-throw for Giannis or Khris is big, and so it was big for us. Moose I thought played a big game and John played being shorthanded."
As the team's elder statesman, Jason Terry doesn't see as much action on the floor as he did in his prime, but the savvy veteran has added a much welcomed presence to the Bucks this season. Jet scored eight points in 26 minutes off the bench.
"Jet's being playing great all season. We've got to get him to the hangar for his gas cause it's a short turnaround back-to-back," Jason said. "He brings a calmness, a trust, an energy, the spirit, that winning, that championship spirit to the floor and when he's on the floor guys trust and believe and they play at a different level and it was good to see again tonight."
Another impressive contributor was John Henson, who earned addition minutes in a Bucks that has been rendered a bit shorthanded due to injuries.
"I thought John was great. A true pro, hasn't played, been on ice and not because he's done anything wrong, but Maker, Moose and understanding we have a lot of bigs but tonight was a perfect example of being ready when your number is called and he gave us a big spark in that second," J-Kidd said. "And also starting the third I thought we got off to a good start and he was big defensively and then also being able to finish up around the basket."
Giannis Antetokounmpo and Khris Middleton tied for a team-high in scoring with 21 points. The Bucks used a strong second half defensive performance, where they limited Indiana to just 35 points, to help get them back in the game and eventually the win.
"We were the aggressors defensively. We got stops and we got out and ran. But I thought the pace was good being shorthanded, I thought the tempo of the game we weren't trying to make it a track meet. Indiana wants to get up and down and run and be free so for us to slow it down and execute in the half court I thought showed maturity on our part that we weren't going to make it a track meet shorthanded."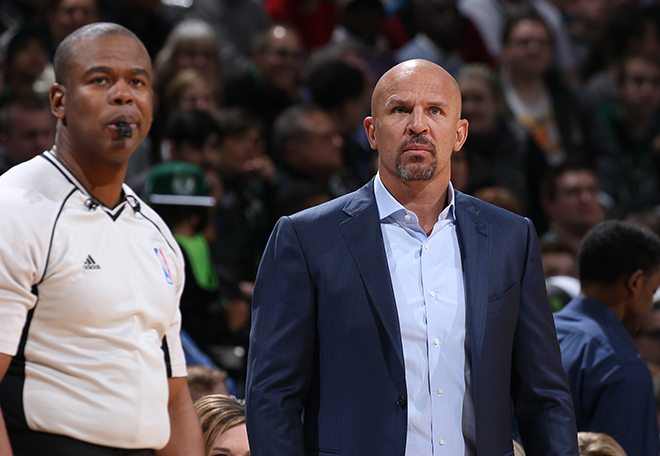 On the back end of a back-to-back, it was a true team effort that propelled the Bucks to a 102-95 victory over the Timberwolves. While Giannis finished with only 18 points, six other players finished the game in double-digits for Milwaukee.
"I think it's always great. We would love for everybody who scores to get at least 10 points. But I think the big thing is that these guys fought," Kidd said. "There's a lot of tired bodies in that locker room. Nobody quit when things weren't going well for us. There on the offensive end guys stuck together, played defense, came up with some stops. Our trust level right now is extremely high and we've got to keep that going out on the road."
In addition to his 18 points, Antetokounmpo dished out seven assists, grabbed four rebounds and maybe most impressively played the final 4:09 of the game with five fouls.
"I guess you could say he was struggling. I don't see him struggling, just playing the game of basketball," Kidd said. "He's not always going to score 30 points. He does a lot of other things and you just brought up defensively he came up with some big plays and then I thought the maturity of playing with five fouls and guarding Wiggins just shows he's going in the right direction. When you look at what he can do defensively by changing shots, rebounding the ball, playing with five fouls, again just shows he starting to understand the game at a higher level. He probably will say that he wish he would have made those two layups but again as we've always said, (I) will not judge on the offensive end."
Not only did the Bucks group play well offensively, they played a pretty solid defensive game too.
"I thought the group again, holding a very talented team like Minnesota to under 100 points just shows that we can rely on our defense," Jason said. "I think we got six stops in a row down the stretch and we didn't even attempt a shot on a couple of the possessions, so that just shows how much confidence we have in our defense."
Karl-Anthony Towns had a monster game for Minnesota, finishing with 35 points and 14 rebounds.
"You're talking about one of the best in league in Towns. He can do so many things, play inside, can play out, you could put a big on him," J-Kidd said. "He can play on the perimeter and shoot the three. You can put a smaller guy on him and he's going to post up. I thought today the guys did a great job of understanding the gameplan of when to come and when not to come."
Up next the Bucks will kick off a six-game road trip on Monday night against the Memphis Grizzlies.