Jason Kidd has been selected as a finalist for the Basketball Hall of Fame.
The Naismith Memorial Basketball Hall of Fame announced finalists for its 2018 Class on Saturday afternoon, and Jason was one of seven players selected. Also among those selected as a finalist was a former teammate and another high caliber point guard from Jason's era, Steve Nash. Jason ranks second all-time in assists with 12,091 and Nash is third with 10,335, making it a natural fit that the two would be Hall finalists together, as noted by NBA TV analyst and 2003 Hall of Fame inductee James Worthy.
"Enhancers of the game, and made everyone else better than they probably were," said Worthy. "Jason Kidd had a flair that was like Magic Johnson; he just had angles. And Steve Nash was the same way."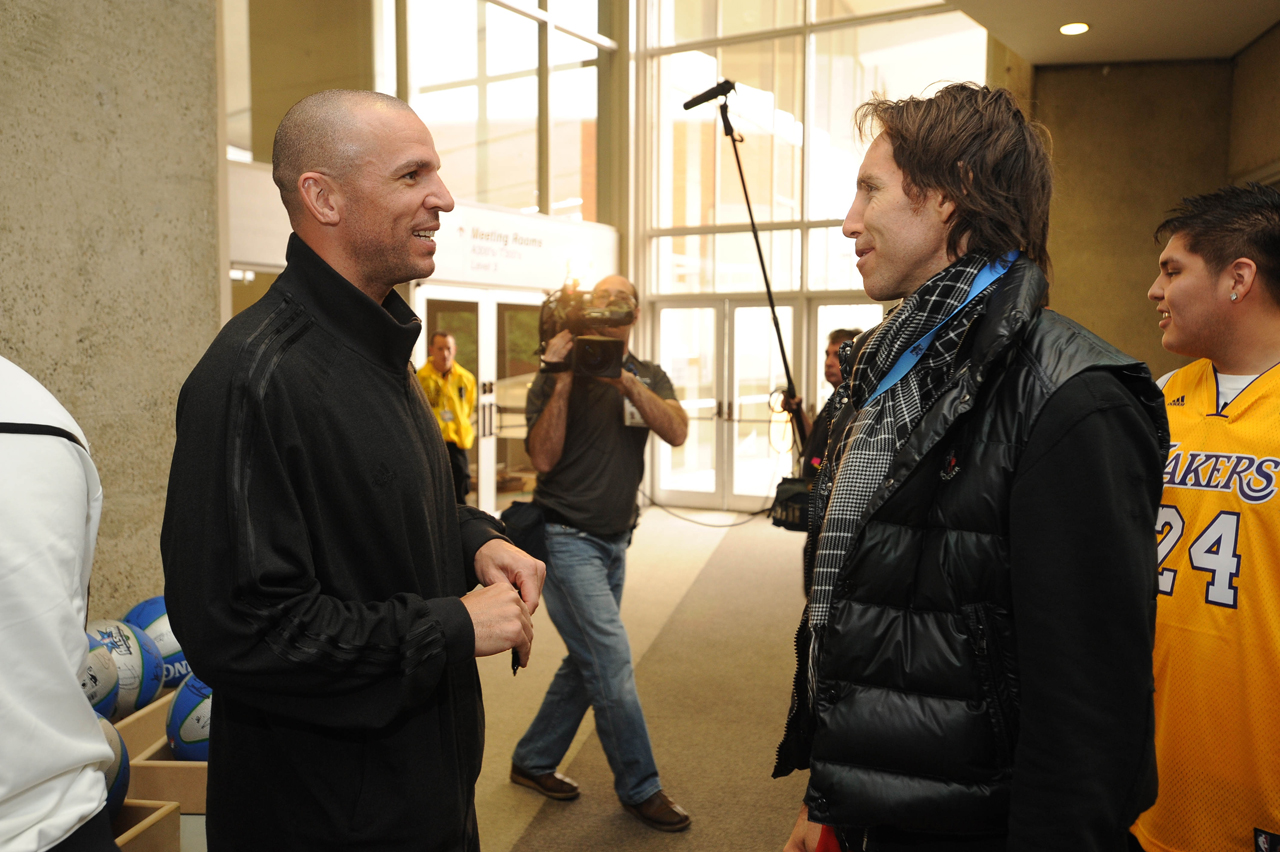 J-Kidd began his career with the Dallas Mavericks by winning the 1995 NBA Rookie of the Year Award. Over 19 seasons, spent with four different teams, he was a 10-time All-Star, a five-time All-NBA First Team selection and a four-time All-Defensive first team pick. He finished his career second all-time in steals and assists, and also ranks in the top 10 in games played, minutes played and three-point field goals made.
He was best known throughout his career for going to a new team and instantly making that squad better, including two NBA Finals runs with the New Jersey Nets in the early 2000s and a NBA Championship with the Dallas Mavericks during his second stint with the team in 2011.
Due in large part to those accomplishments, J-Kidd headlines his class and is seen as a shoo-in for enshrinement this summer.
"To be named a Finalist for the Basketball Hall of Fame is an incredible distinction and we are proud to honor those who have made a tremendous impact on the game over the years," said Jerry Colangelo, Chairman of the Naismith Memorial Basketball Hall of Fame. "The Honors Committee now has the challenging task of selecting this year's Enshrinees, which we look forward to announcing at the NCAA Final Four in San Antonio."
The rest of the 2018 Naismith Memorial Basketball Hall of Fame finalists include Ray Allen, Maurice Cheeks, Grant Hill, Chris Webber, Katie Smith, Tina Thompson, Coach Charles Driesell, Coach Kim Mulkey, Coach Rudy Tomjanovich, referee Hugh Evans and the Wayland Baptist University Women's team of the 1950s. Finalists must receive 18 votes from the 24 member honors committee in order to be inducted with the class of 2018. 
The full class will be unveiled at the NCAA Final Four in San Antonio this April.