Jason Kidd's illustrious career provided many memorable moments in regular season and postseason action, but J-Kidd was also a must-watch player during NBA All-Star Weekend, where his crafty passes, tight handle and deep range was on full display throughout his nine appearances in the NBA's annual showcase.
J-Kidd made his All-Star Game debut in 1996, scoring seven points while dishing out 10 assists and grabbing six rebounds while representing the Dallas Mavericks. Two years later, Kidd would return to the All-Star Game for the second time, as a member of the Phoenix Suns.
Jason made three appearances in the All-Star Game as a member of the Suns, including in 2000 when Kidd dropped 11 points and 14 assists in the exhibition.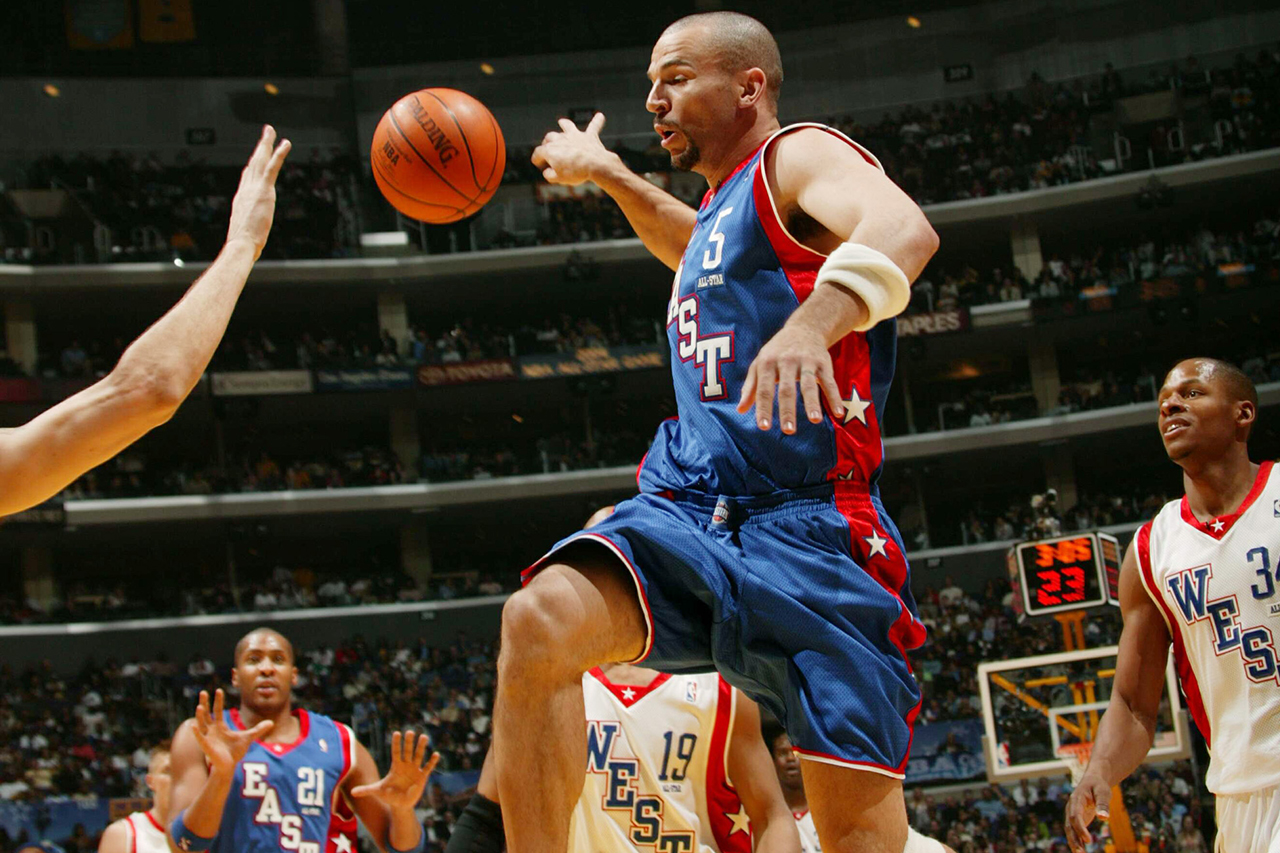 One of Kidd's most memorable highlights from All-Star Weekend came the following season in 2001 during a flurry at the end of the first half. J-Kidd found San Antonio Spurs forward Tim Duncan for an alley-oop slam as the clock wound down in the second quarter. Then, following a defensive stop on the other end, Duncan dished to J-Kidd who drained a shot from beyond half court as the first half buzzer sounded.
As a member of the New Jersey Nets, No. 5 would appear in five more All-Star Games, including in 2002 and 2003, when Kidd would go on to lead his team to the NBA Finals in back-to-back seasons.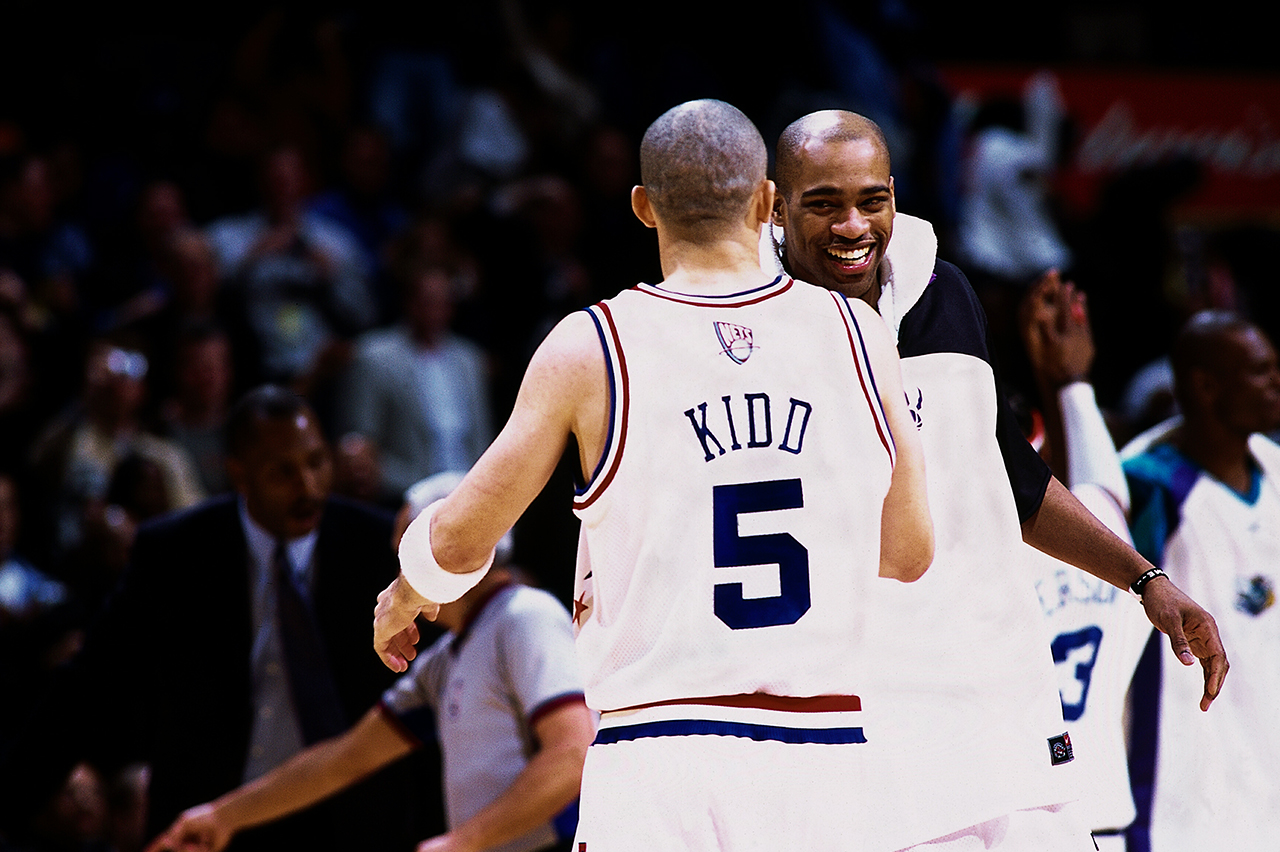 Jason's final All-Star appearance came in 2010, once again as a member of the Dallas Mavericks at age 36. The following season Kidd would help lead the Mavs to a championship, defeating the Miami Heat alongside Dirk Nowitzki.
Altogether, Jason Kidd was a human highlight reel in All-Star Games throughout his career, consistently dazzling the crowds with his playmaking ability. J-Kidd racked up double-digit assists in five different All-Star Games, and he scored in double figures four times as an All-Star, always putting on a show for the fans.