Jason Kidd is recognized as one of the most cerebral players to ever set foot on the court.
And in a career filled with smart plays, when Jason's career is analyzed, one play sticks out above all others to represent his basketball mind at work.
It's known now simply as, "The Mike Woodson Play."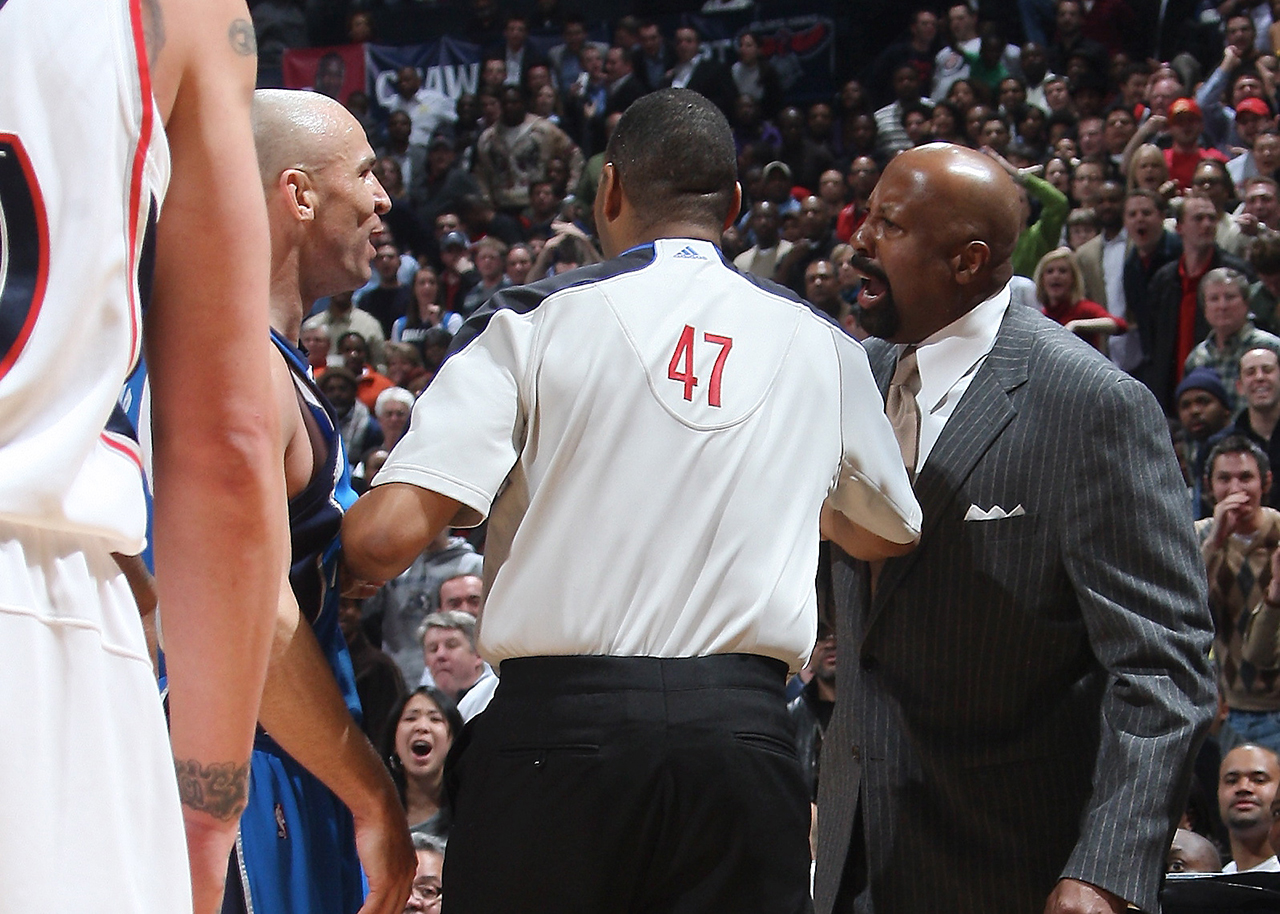 It happened on a regular season night in February 26 of 2010, at Atlanta's Phillips Arena, known alternatively as "The Highlight Factory."
Jason was already well into a highlight-reel triple-double that ended up including 19 points, 17 assists and 16 rebounds. But with 1:37 to play, the Mavericks still trailed, 97-95.
That's when Kidd, while dribbling the ball up the court, noticed Atlanta coach Mike Woodson out on the floor, coaching his defense. We'll let Jason take it from there.
After Dirk's technical and Jason's three, the Mavs took a 99-97 lead.
And although Atlanta actually forced overtime on a Josh Smith layup with 32 seconds left, Dallas outscored the Hawks, 12-4, in the overtime period.
J-Kidd padded his already phenomenal line with four more rebounds and an assist in the extra session.
"This one, I will treasure as much as the first one I had," Jason said of his 104th triple double. "At 36, I feel great. A triple-double at 36 is special."
After the game, Woodson, who later wound up coaching Jason in his final season as a player with the New York Knicks, gave credit where it was due.
"He made a heck of a play," Woodson said. "Jason Kidd is an All-Star, a Hall of Fame guard, and he's had a hell of a career. He did what he had to do…. I've got to take the hit on that. I shouldn't have been on the floor."
Watch the play itself below:
Mavericks coach Rick Carlisle, who has called Jason a "basketball savant," praised his point guard that night for the momentum swing his heads-up play provided.
"This is one for the ages," Mavericks coach Rick Carlisle said. "I don't think there's ever been a smarter player in this league than Jason Kidd."
The win was the sixth straight for the Mavericks at a turning point of their season. They went on to win seven more in a row, putting together a 13-game winning streak that was the league's longest that season.
RELATED LINKS