The long rumored move became reality on Wednesday as Jason Kidd was officially announced as a member of the Los Angeles Lakers coaching staff.
With training camp looming next month, the Lakers finalized their staff, where Kidd joins Lionel Hollins, Phil Handy, Miles Simon, Mike Penberthy and Quinton Crawford, as assistants under new head coach Frank Vogel.
"I could not be more excited about the group we've assembled," said Vogel. "Each of these guys brings a unique set of skills and experiences that will greatly impact the success of our players, as we look to build a championship-caliber team."
In a recent interview, J-Kidd noted that the Lakers organization is one of the best in the world and that the opportunity to work for such a storied franchise was one he couldn't pass up.
"Not just in the NBA, but the world," Kidd said. "And so, if you ever have the opportunity to wear the purple and gold, you can't turn that down – as a coach, as a player – because they're all about championships."
With the Lakers, Kidd will serve as a coach to, among others, star LeBron James. The two have a storied history, including being teammates on the Redeem Team that restored USA Basketball to the top of the podium at the 2008 Beijing Olympics.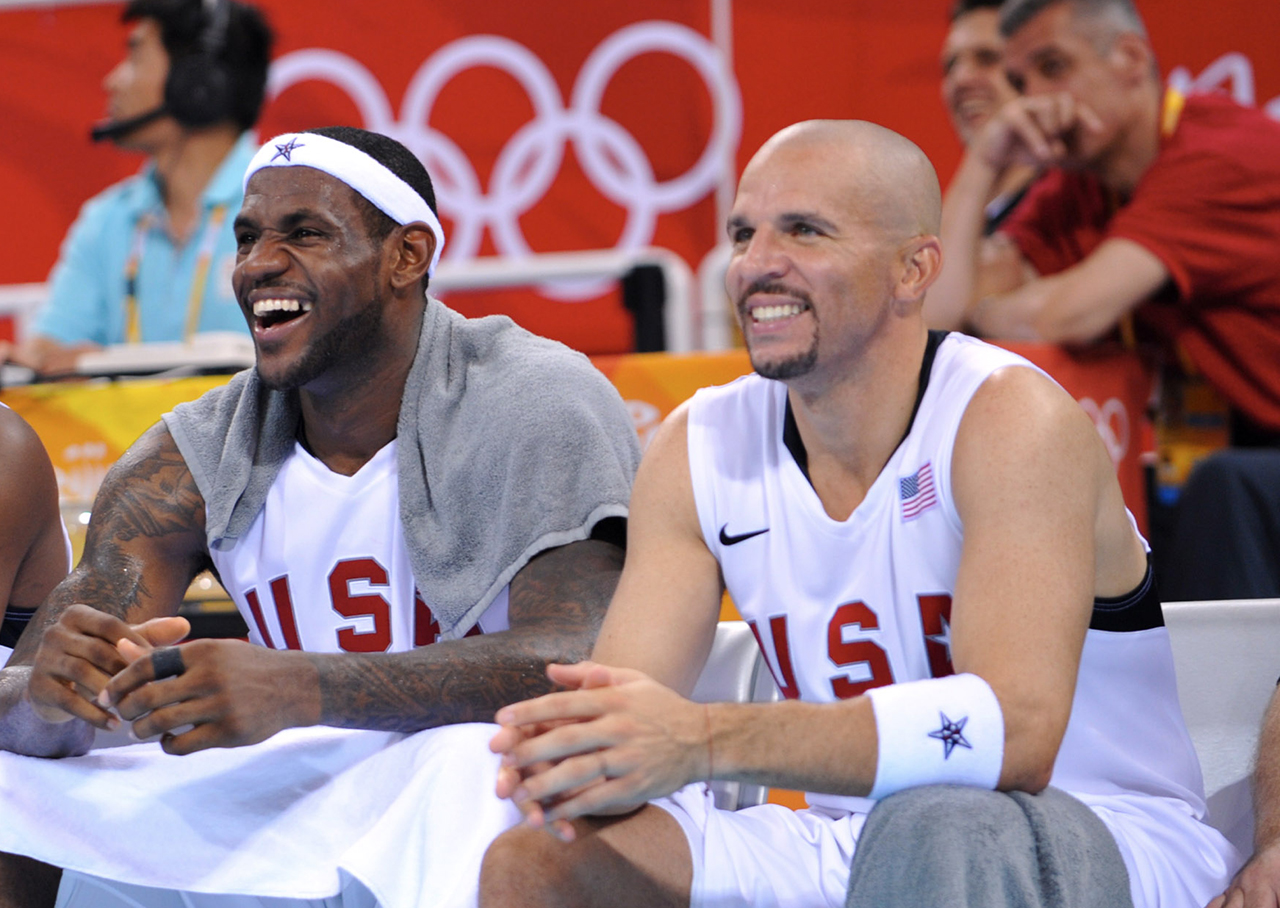 A few years later Kidd and James squared off in the 2011 NBA Finals, with J-Kidd and the Mavs coming out victorious over LeBron's Miami Heat the first year after the formation of Miami's Big Three.
Following the end of his 19-year playing career in 2013, Jason immediately transitioned into coaching with the Brooklyn Nets. In his rookie season as a head coach, he led Brooklyn through a midseason turnaround, twice being named Coach of the Month, en route to a 44-win seaon. The Nets went on to defeat the Toronto Raptors in the first round before being cut down by James' Heat in five games in the second round.
After one season with the Nets, his rights were traded to the Milwaukee Bucks, where he spent three-and-a half seasons as coach. During his tenure, Milwaukee made the playoffs twice and started to realize the promise and potential of the franchise led by forward Giannis Antetokounmpo.
Since his tenure with the Bucks ended, Jason has been busy, serving as a guest studio analyst with Turner. He was also inducted into the Basketball Hall of Fame last summer. But he's ready to return to the coaching ranks.
The Lakers sport a strong core, led by James and star big man Anthony Davis, who they acquired this summer, and the goal for the Lakers, with a balanced roster and deep and talented coaching staff is a championship.